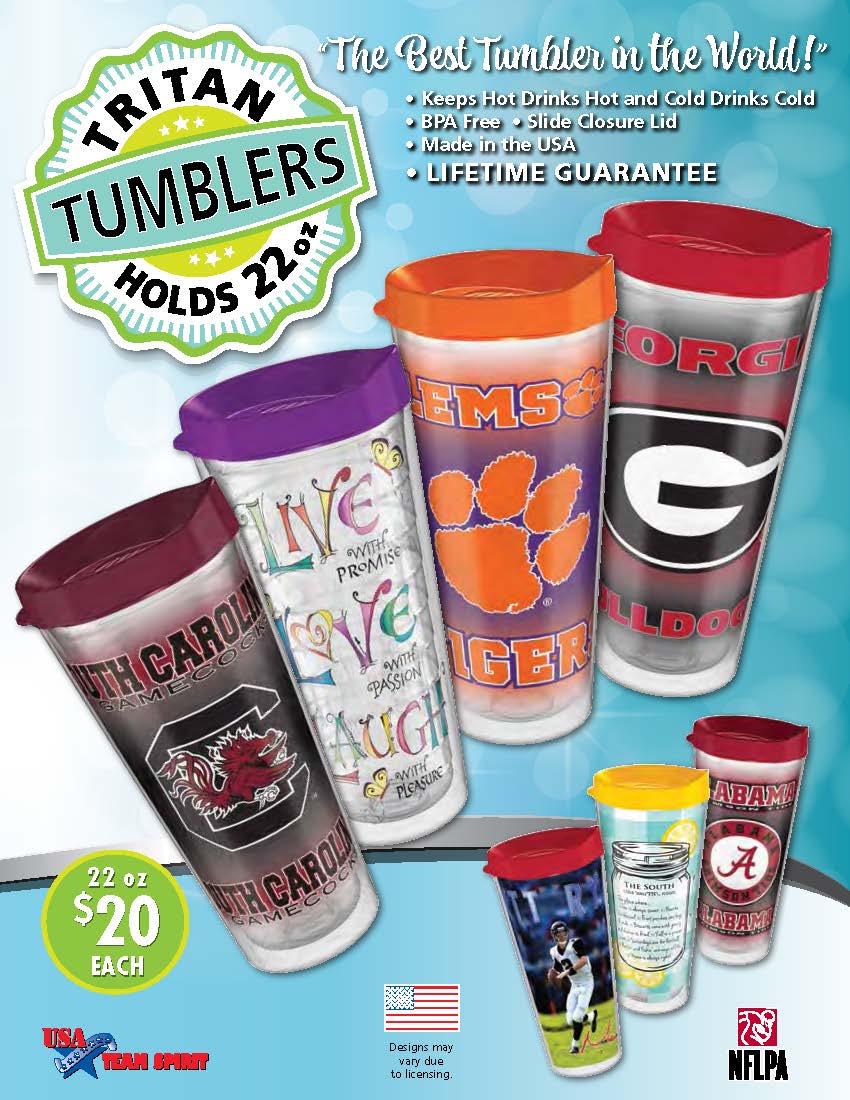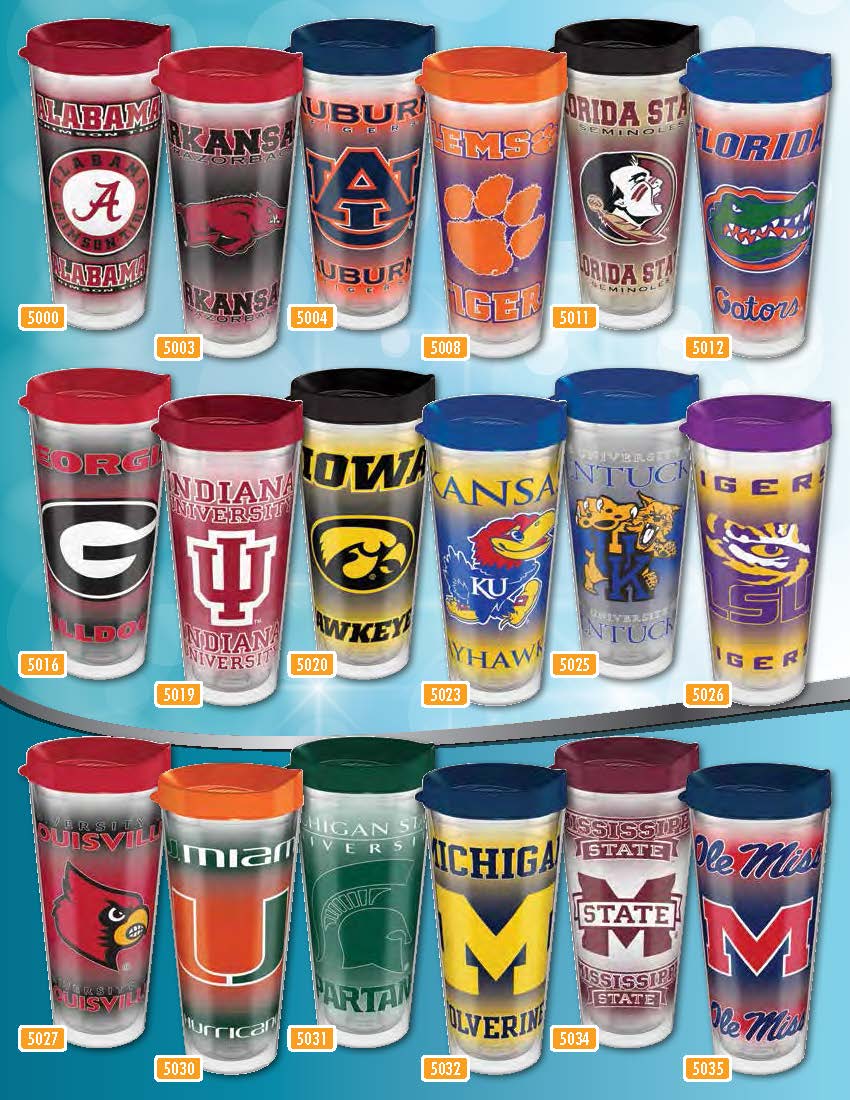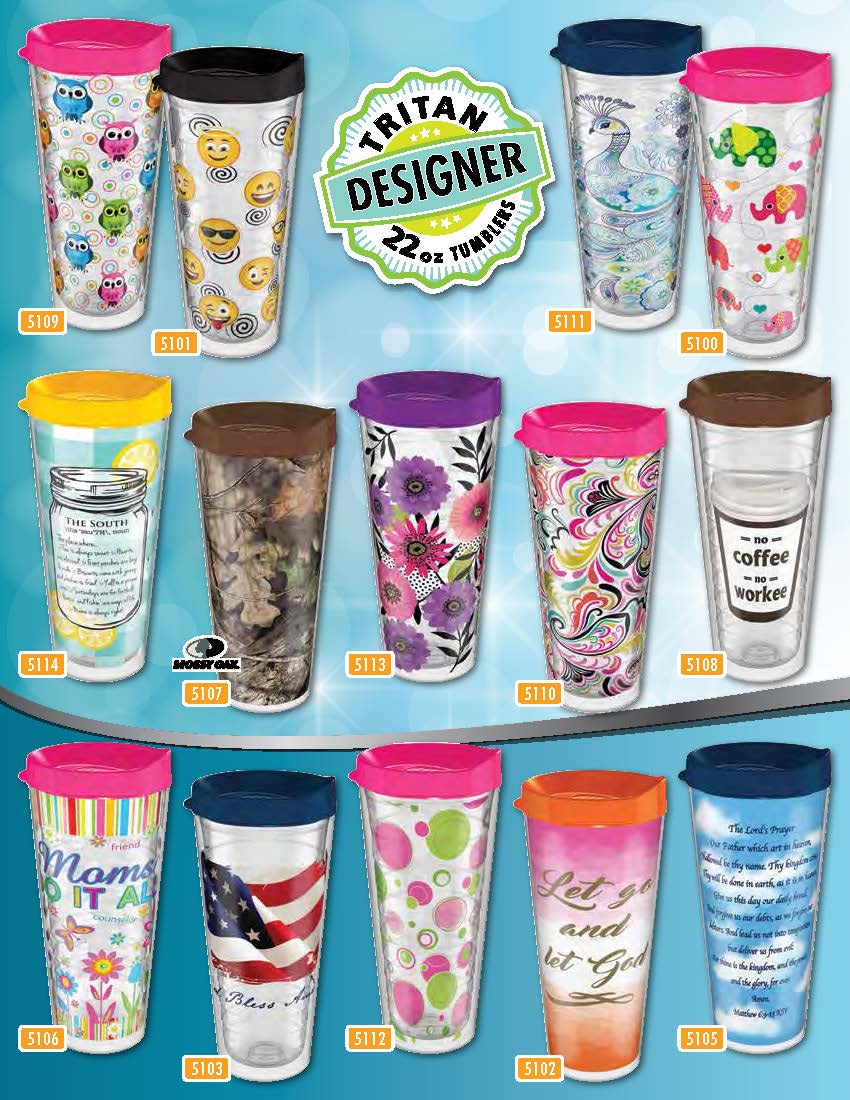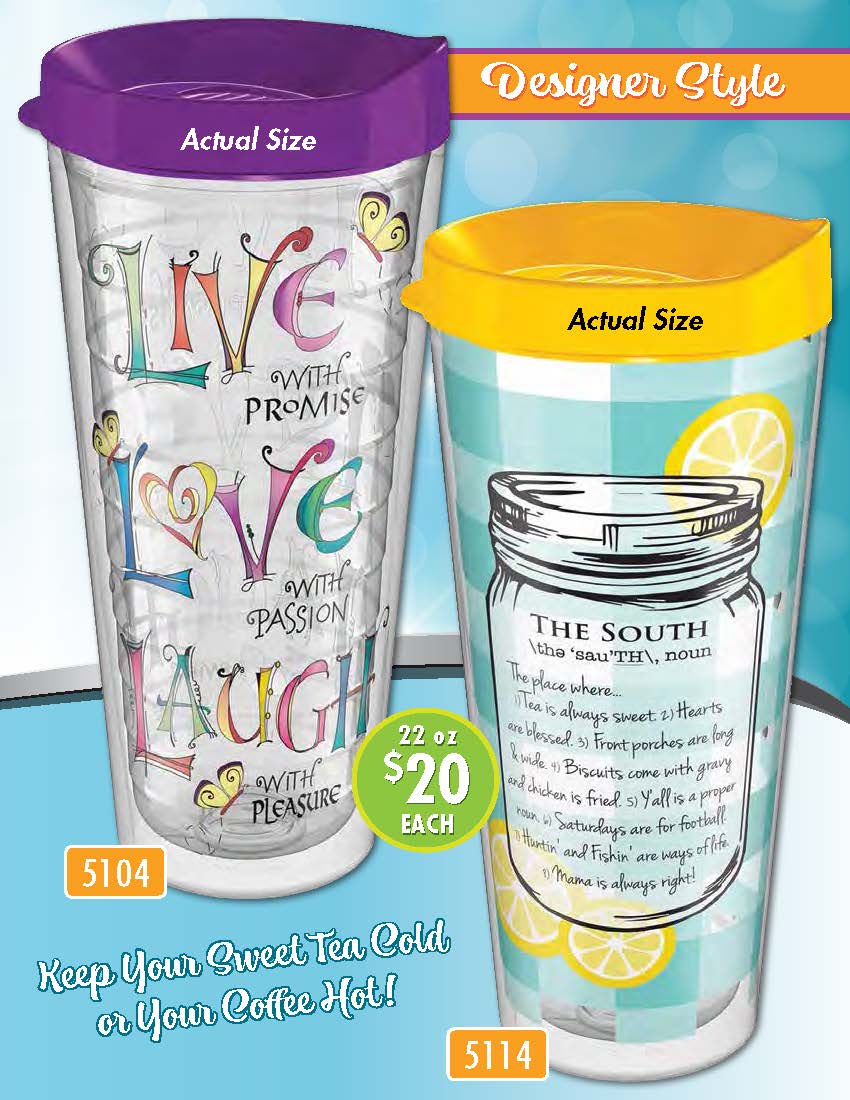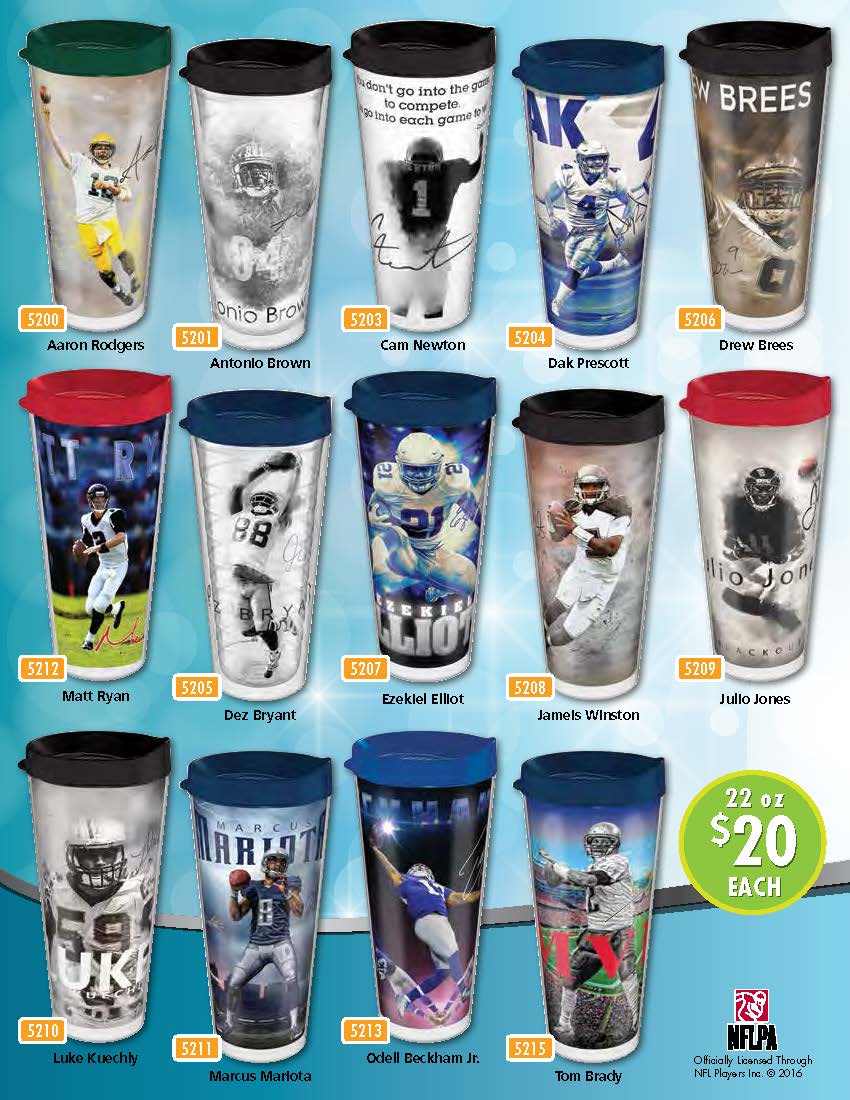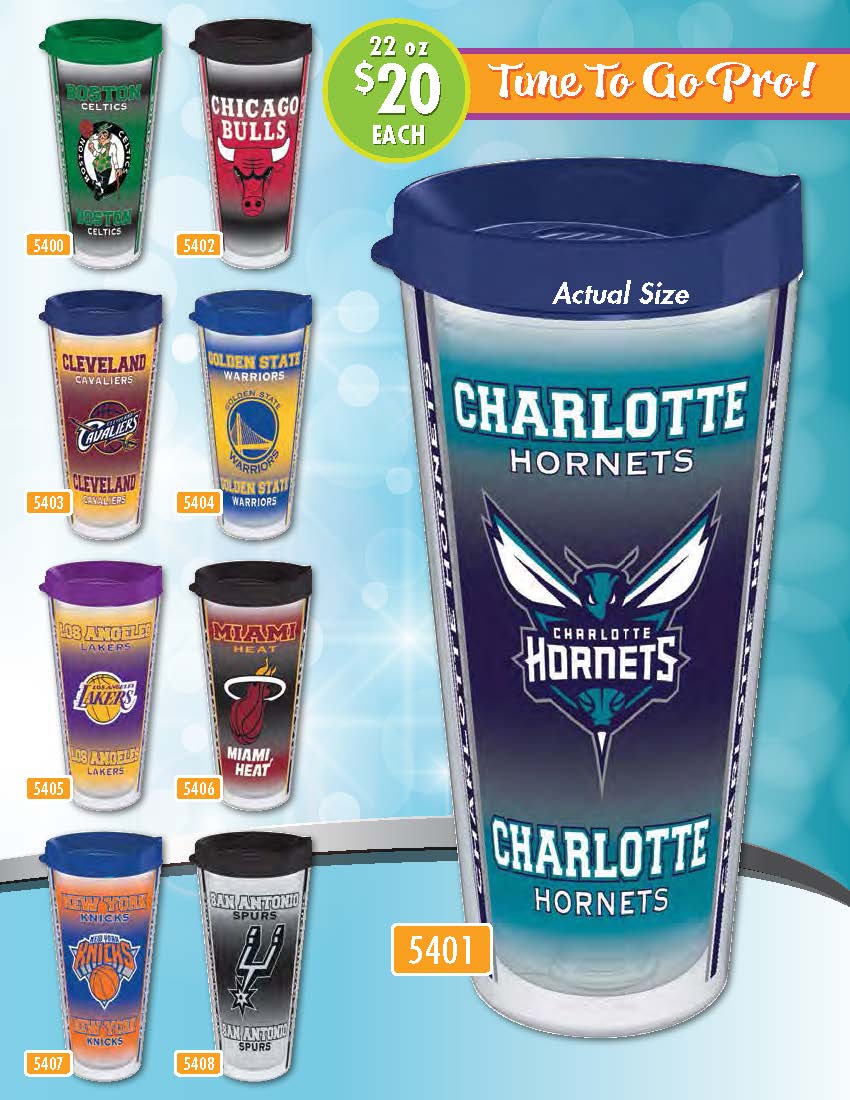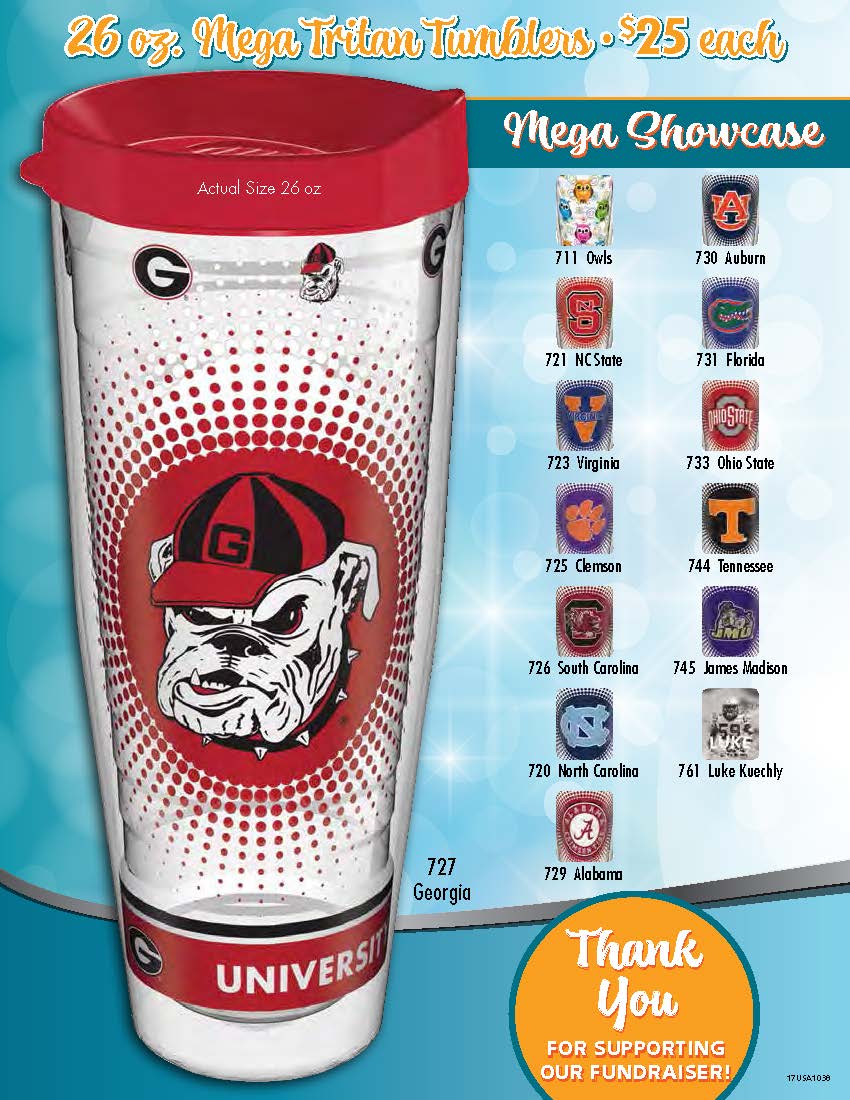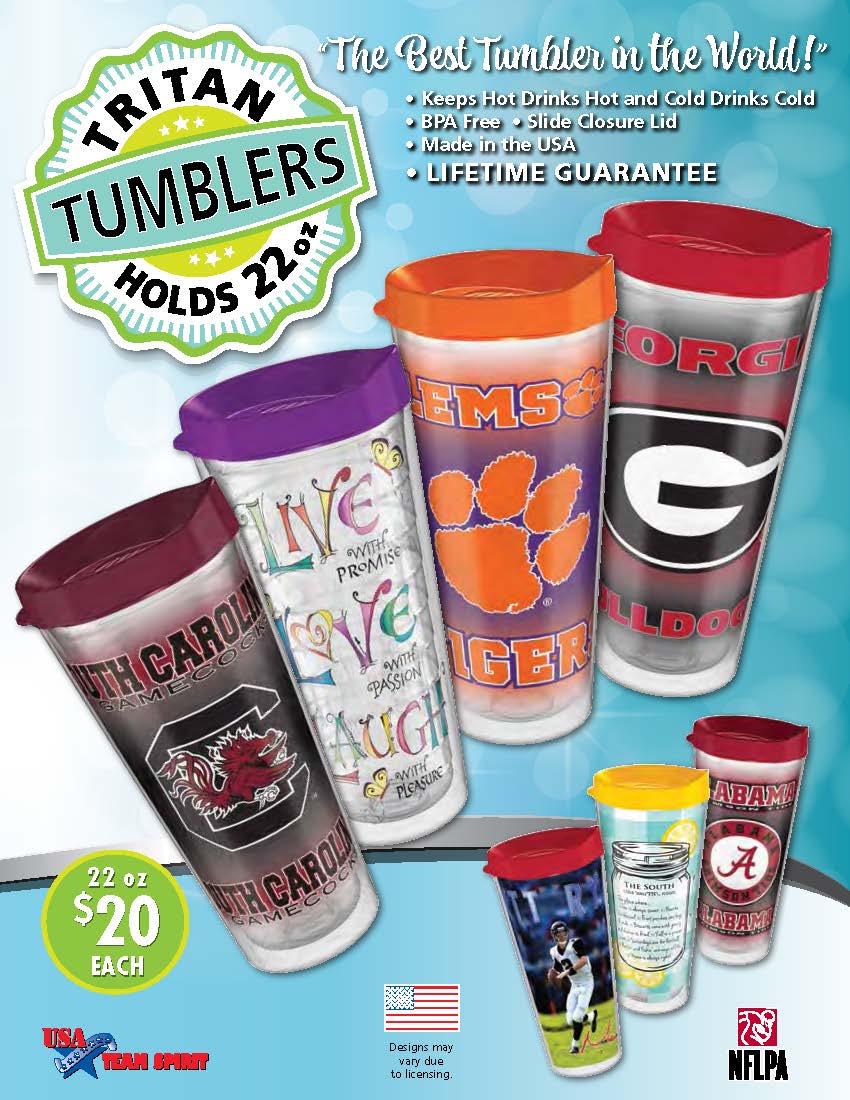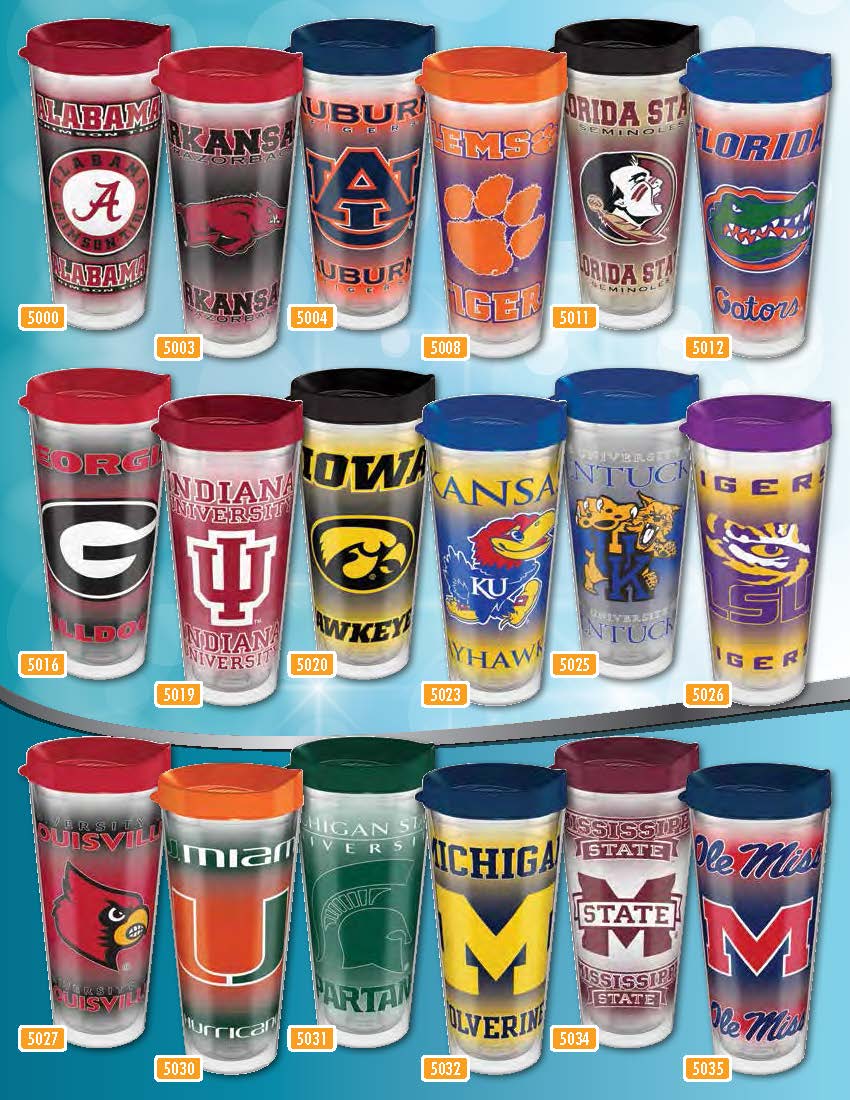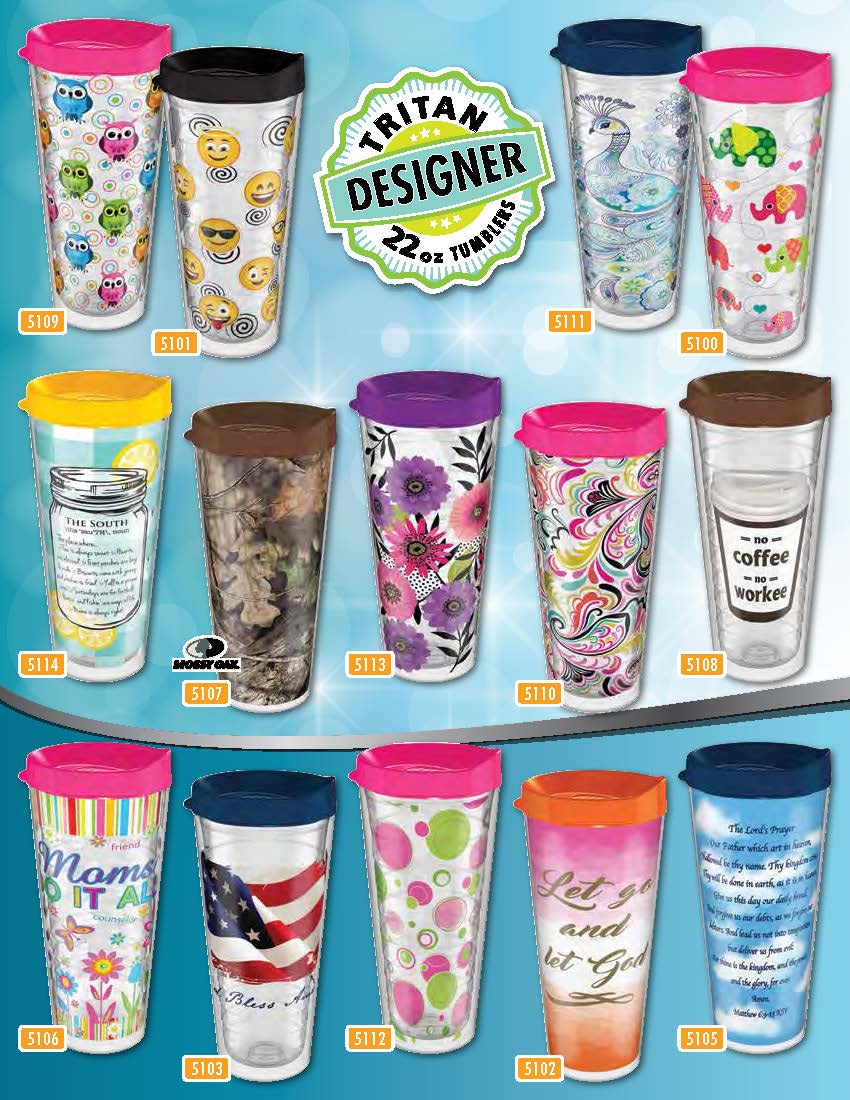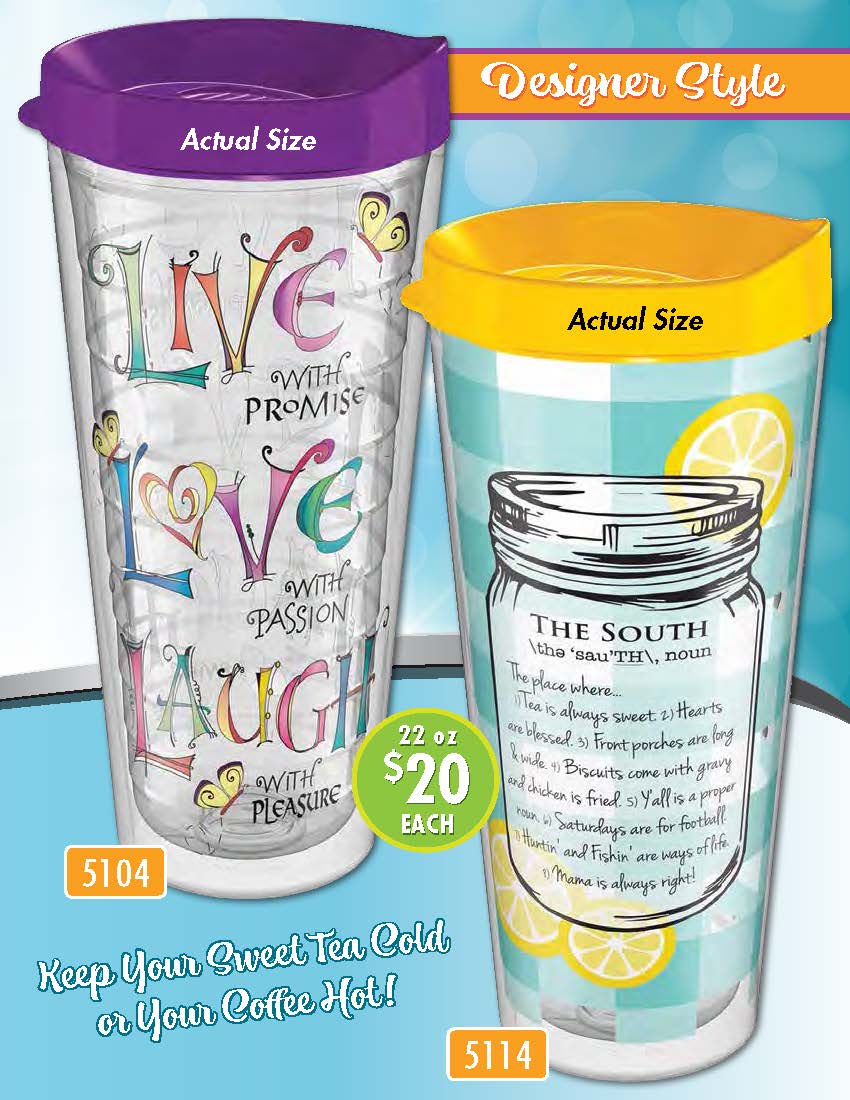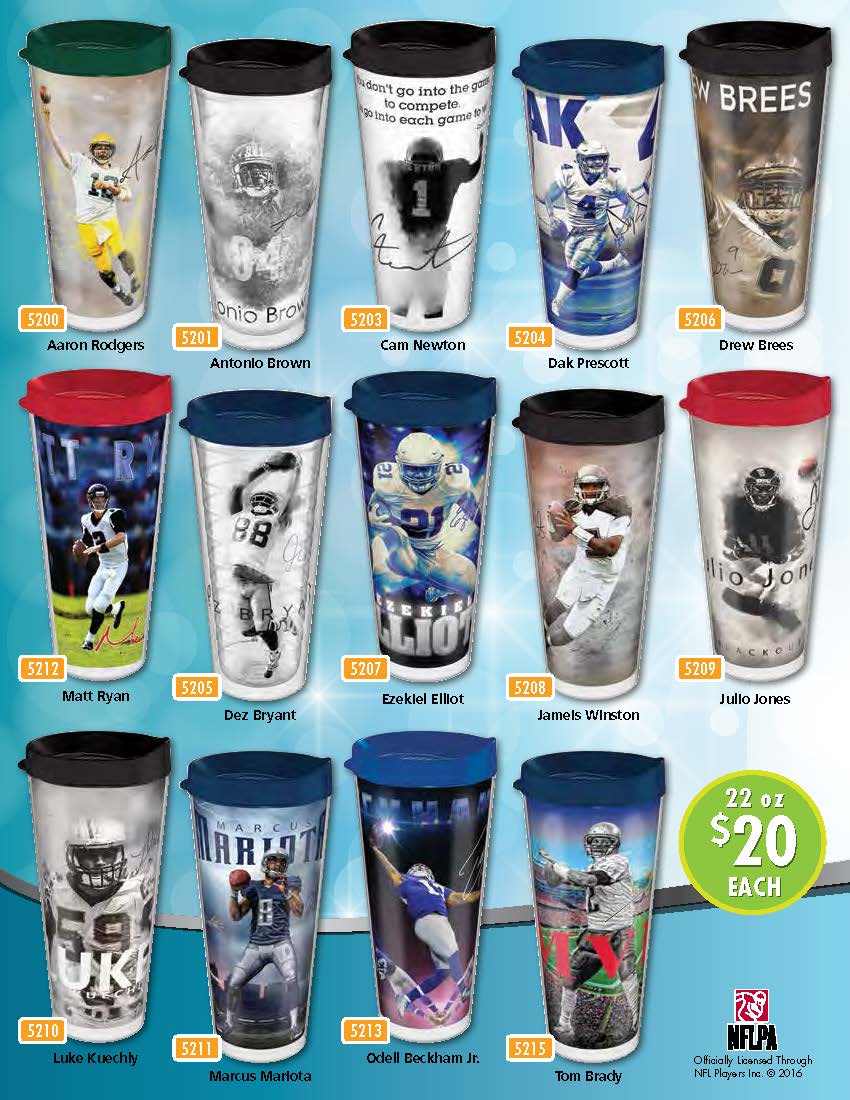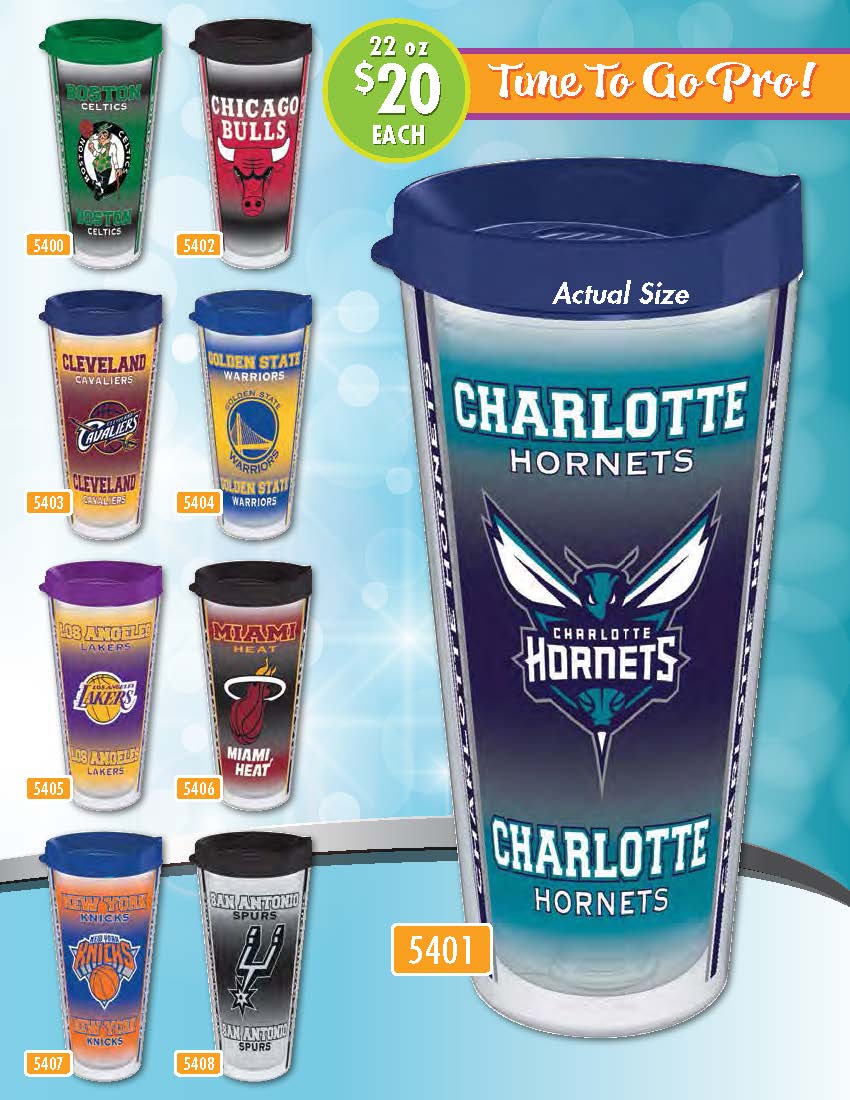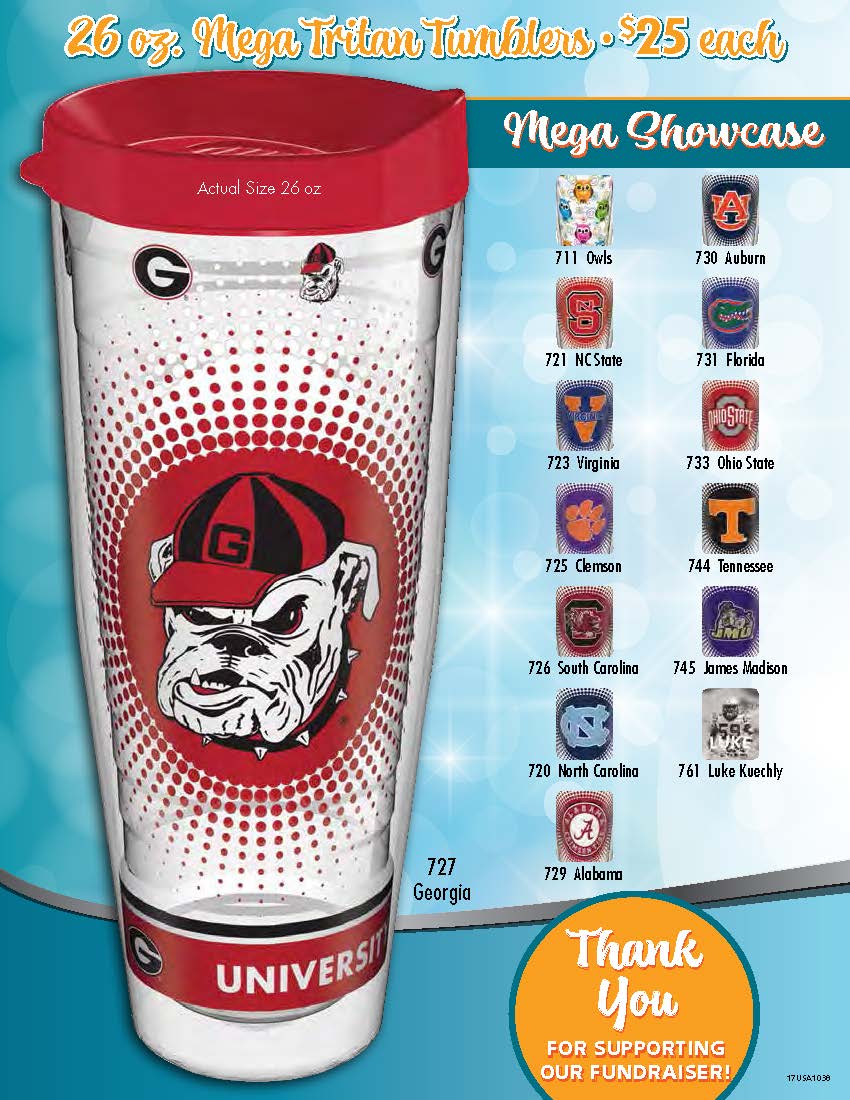 Southeast Cover – View Full Screen Brochure
"World's Best Tumbler"
Lifetime guarantee
Keeps hot drinks hot and cold drinks cold
16, 22, and 26 oz designs
STAND ALONE PROGRAM
The Tritan Tumbler program is always conducted as a tumbler sale only. You may add the monogram tumblers.
PROGRAM COMPONENTS
Customization: 48 pc minimum with your organization name and logo
Designer designs
(59) Collegiate Designs
NFLPA
NBA
Note: Our designer designs are huge sellers! Designer designs usually account for 40-50% of sales.
Each seller's order is individually packaged – making delivery easier for everyone.
Freight is prepaid on orders of at least 200 tumblers
No risk program! Your organization will have collected all monies and deposited into your account prior to sending Goalbuster Fundraising your orders.
How Much Do We Make?
Earn $7.00 profit on each 16 oz tumbler sold
Earn $8.00 profit on each 22 oz tumbler sold
Earn $8.00 profit on each 22 oz monogram tumbler sold
Earn $10.00 profit on each 26 oz tumbler sold
TRITAN TUMBLER SALES