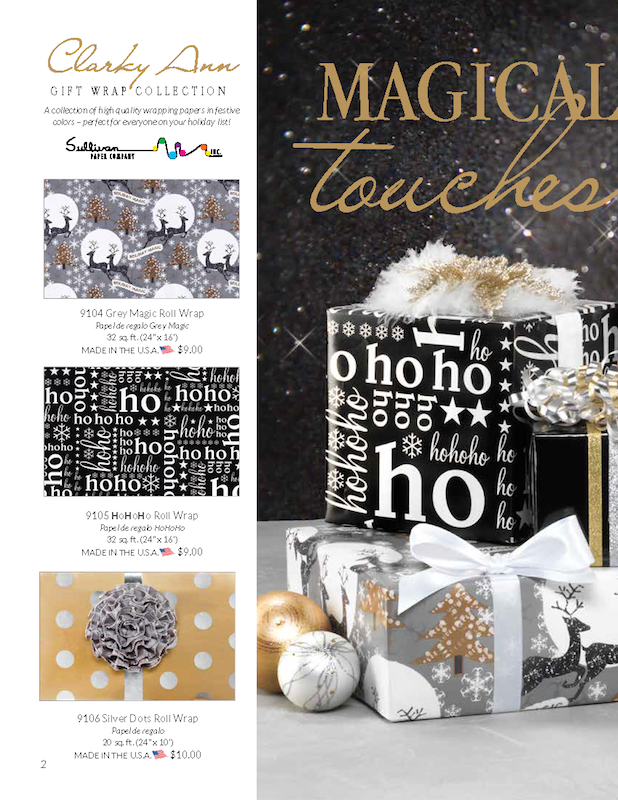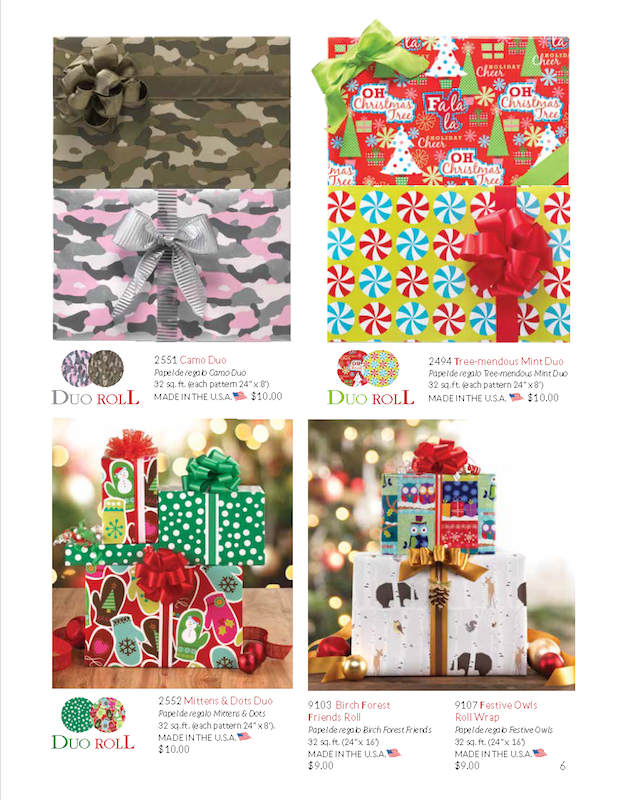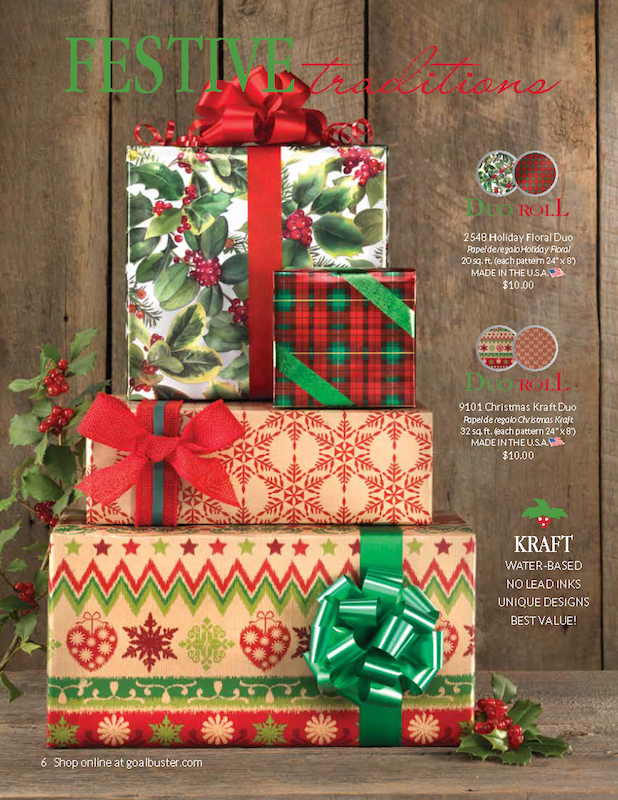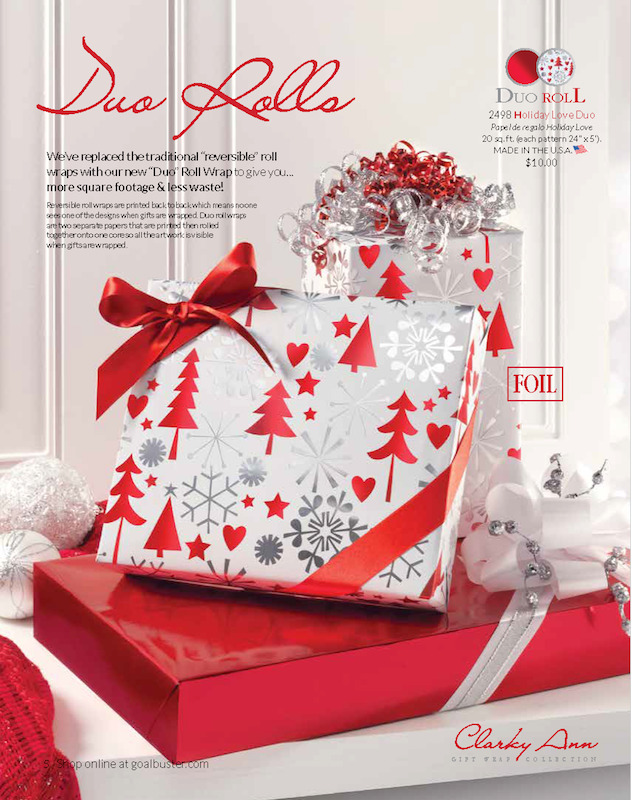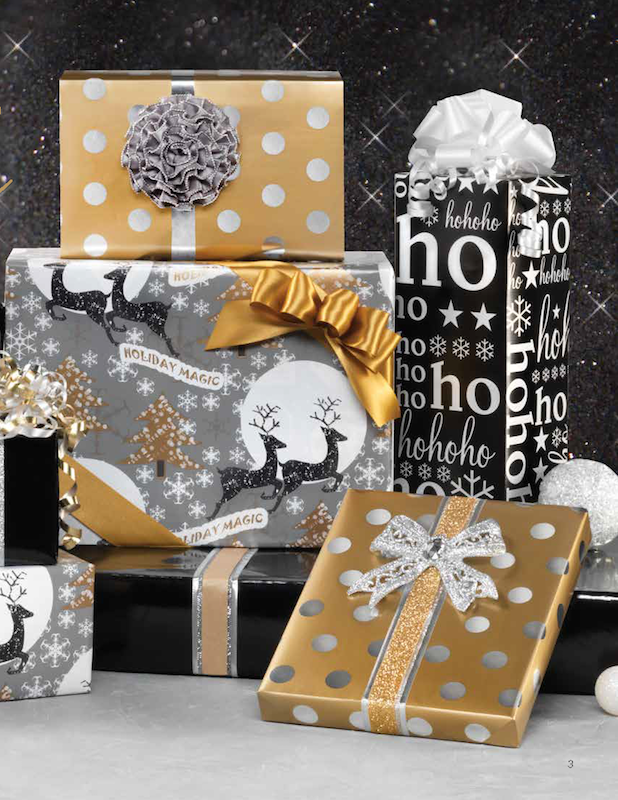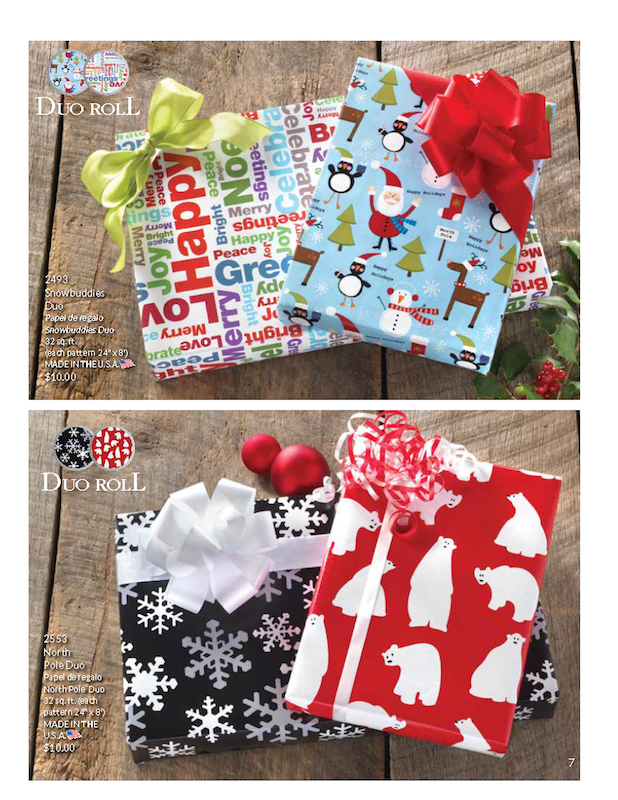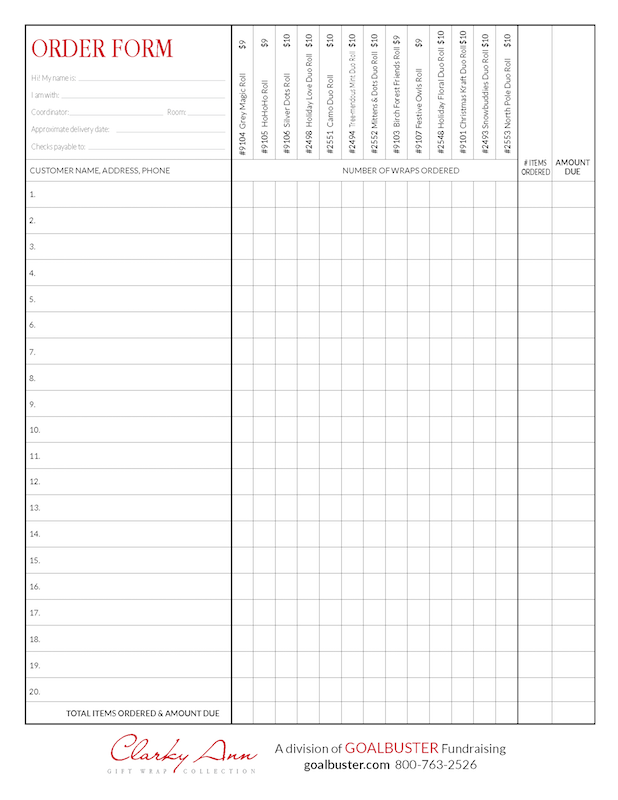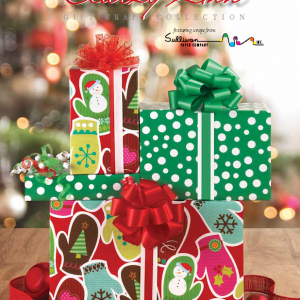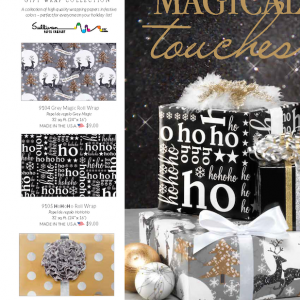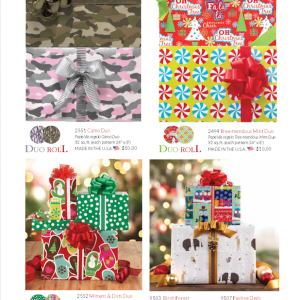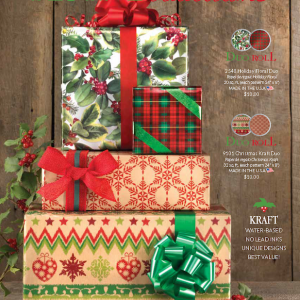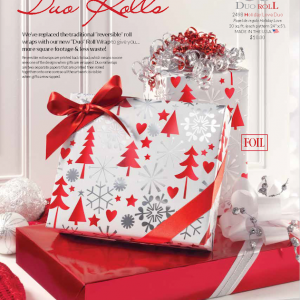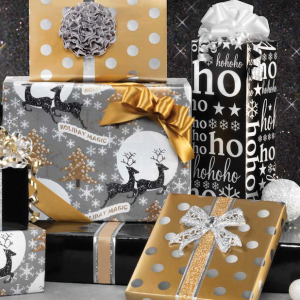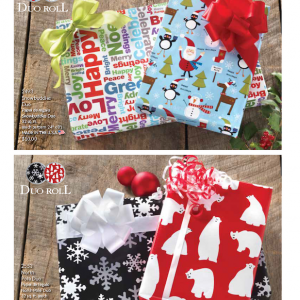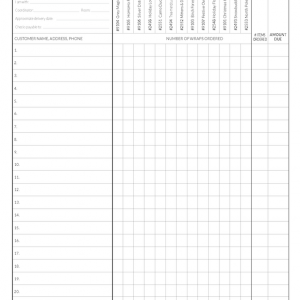 Clarky Ann Gift Wrap Collection – View Full Screen Brochure
About the Product
All Sullivan Paper Company paper is 60 lb. weight and is made in the USA!
Sullivan Paper Company prints paper and all packaging for TIFFANY & CO., including the TIFFANY BLUE BOX.
About the Program
This brochure can be used as a stand-alone program or can be combined with another brochure such as the Tritan Tumblers or the Winter Wonderland.
All organizations who use the Clarky Ann Gift Wrap Collection must complete their sale no later than November 1st.
Sales packets prepared for each student and assembled by classroom
Letter outlining the sale specifics
Brochure
Order Form
Prize Flier
Collection Envelope
Professional Kickoff Launch Program
FREE cumulative prizes
Your organization will earn 40% profit on each roll of wrap
Goalbuster will tally an student-pack your orders at no additional cost.
Student and classroom sales reports are provided at the end of the sale.
2 Ways to Shop: Online & Catalog